People of every social class at any time of the day have all sorts at every season of the year.
It is good to know some habits and terms, which go with them: The simple word café is going to get you a small, black, strong one. It is sometimes called espresso. If you prefer a small one with milk, order a macchiato. It is a small, black one, messed with hot milk froth. That is what the word macchiato suggests. If you order a latte macchiato, your milk would be messed with an espresso. You get a big coup of hot milk with one hot espresso in it. Ordering an americano, gets you a light, big coffee. It actually is the amount of coffee of an espresso, or café, blended with hot water. In central Europe, the UK, or America, that type would simply be called coffee. A capuccino consists of two espressi and a milk froth topping. The Italian rarely drinks it, but you can still order it: The decaffeinated one. It is called senza caffeina. You will still have to define the size and milk adding with the appropriate name.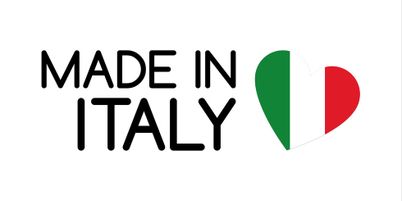 Coffee is so important in Italy, that a waitress once reacted kind of horror-sticken, when I had told her, that my stomach can't cope with coffee. She immediately suggested a substitute. That turned out to be gin-seng. It is a hot drink with only very little coffee in it and some extract of the asian gin-seng route. Usually it already contains some sugar and instant milk. It has an enlivening effect too and is quite tasty. You get different sorts.

Just like the taste of classic coffee depends on how well the steam pressure of the machine works, does the taste of the gin-seng also depend on the machine. Some restaurants and cafés still don't have that beverage on stock. In this case café d'orzo is another alternative to coffee. It is something like a malt coffee, less sweet than gin-seng. Just forget about the alternative tea. If they have tea at all, they won't have a satisfactory brand. If you even order milk with it, they ignore it. You will have to remind them at least once. That is not due to a lack of hospitality, but to a lack of habit. They simply aren't used to it.
The average Italian has coffee on her or his way to work for breakfast, often including a brioche, which is a sweet croissant-type, sometimes filled with jam, or even chocolate. The brown, hot, bitter liquit is also taken after every meal. It cheers you up for a while and has a social effect. In Italy you have your quick coffee standing at the bar. This way you are served fast, have your sugar and cold milk within reach at the bar, don't pay servicio, a fee which is charged for table service and are done quickly. When you are in a tourist hotspot like Venice, or Florence, make sure you dissapear into a narrow road, slighly beside the big tourist paths for a coffee. This way you avoid horrible prizes and won't pay the ten-fold for a quick shot of coffein. You might not get the good one in the morning, when your buffet is included in the room prize. If you do, you sill have to pay extra for it.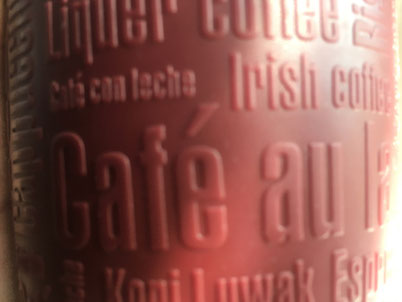 Now you fell in love with Italian coffee and want the same thing at home? Even if you purchase the correct brand and machine, you still can't get the same taste at home? That is due to the different water. The correct setting of the machine, the way the water steam is pressed onto the coffee, is an important detail for the right taste too.
Enjoy your coffee while you are there. It is also the best way to take in the atmosphere and the way Italians talk to each other.